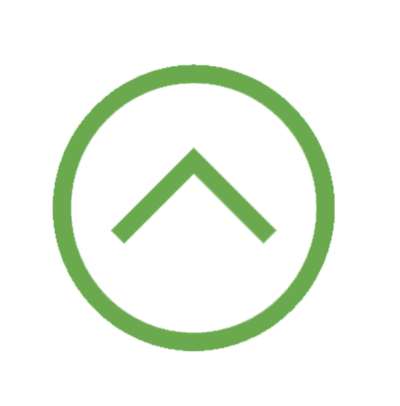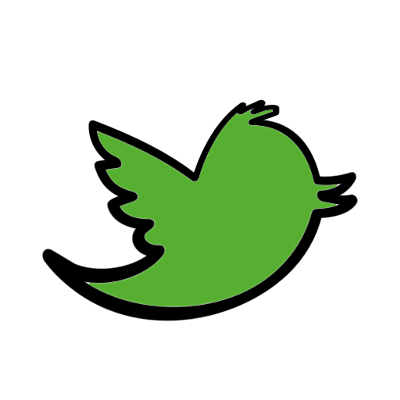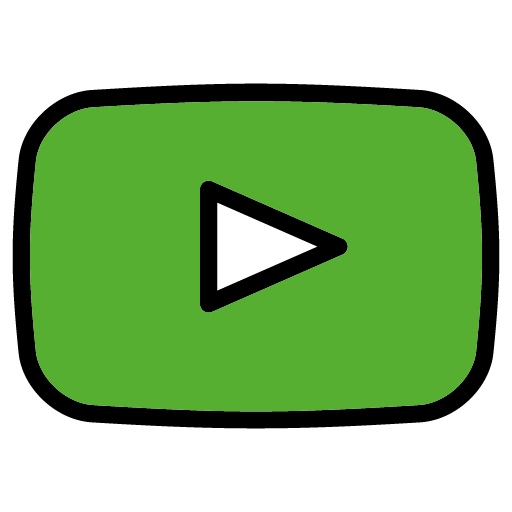 Introducing... Shanae Sodhi
This spring, Green Thumb has had the absolute pleasure of working with Shanae Sodhi - a sixth term student at Studio 58, spending his final term on an outside placement with us. Shanae has been spending 5 days a week at Green Thumb, learning about all of the elements that go into producing theatre. Production Management, Marketing, Fundraising, Community Outreach, design elements and directing - you name it, if it's on the behind-the-scenes side of bringing theatre to life, Shanae has been doing it and learning about it for the past three months. "It's been such a joy to have Shanae in the office these past three months," says Associate Artistic Director Rachel Aberle. "In my experience, so much of the work that goes into creating and producing theatre is best learned through hands-on experience paired with comprehensive mentorship, both of which Shanae has had access to while he's been spending the past three months with us. I hope being here has been as valuable to him as having him here has been for us. Shanae is a tenacious fast learner, with an incredible work ethic. I can't wait to see where his career is going to take him." Shanae began his journey into theatre when he attended Canterbury High School for the Performing Arts in Ottawa, ON. This lead to Studio 58 where he has enjoyed expanding his skill set and understanding of theatre, while also helping create change in the theatre community. As one of the establishing members of Studio 58's Student Diversity Committee, he continues to spearhead its work to give voice and strength to marginalized groups within the theatre community, while empowering students with the tools and knowledge to engage in conversations about and related to diversity. Credits at Studio 58 include Pat Denning in 42nd Street, The Ringmaster in Zoetrope, and the contrasting roles of Charles and Sir Oliver Martext in As You Like It. A keen interest in directing brought along the role of Assistant to the Director (Genevieve Fleming) on Wilderness. As Shanae wraps up his time with us at the end of this week, we had Artistic Associate Intern Bronwyn Carradine sit down with him to chat about his time at Green Thumb over the last few months: Bronwyn Carradine: What have you learned while at Green Thumb? Shanae Sodhi: Too much! Education that is both insightful, practical AND open? As a young wise Hilary Duff once said, "Hey now, hey now. This is what dreams are made of!" I learnt the importance of being informed upon, and taking into account, the human needs of the people who are working with me on the project I am producing. How far taking a moment to connect with people on a human level goes towards connecting with them on a professional level. The most important job of a director is to set the tone of the rehearsal hall. The depth of research required for fundraising and grant applications. BC: What are you going to take away from this experience? SS: How much work administrative roles put into the final staged product, and how much they have to consider. How to approach people in a way that is inviting but also direct about what I need.How a good writer will often work with the actors by listening to what flows in the human body. Budgets, budgets, budgets. People are out here heavily finessing to create the art they believe in. If I ever want to appreciate how much effort people have put into stretching a dollar to accomplish their vision, I need look no further than a Green Thumb budget. BC: Favourite memory of being at GT?SS: After anyone sees a show, they report the next day about what they thought of the piece. The discussions that ensue have not only been very educational on what others see and perceive, but also trigger discussions which challenge and expand my idea of theatre, art and live performance. Patrick is filled with experience, knowledge and wisdom, which he doles out at an astonishing speed, endurance and depth. Rachel Aberle presents impassioned points of view and often finds something intriguing in her analysis that I either didn't notice or couldn't put my finger on. A close second, The Weekly Sessions: Discussions of Life, Love, and Theatre with Patrick McDonald. Okay, so the 'love' part is just in there to make the title catchier. But these sessions were invaluable. Being able to ask questions about anything theatre related is not an opportunity that comes along. ​
Call for Actors - Vancouver International Children's Festival
A call for submissions from our friends at The Vancouver International Children's Festival and Boca Del Lupo: Vancouver International Children's Festival in association with Red Diva Projects and Boca del Lupo are looking for submissions from theatre artists who are South Asian and Indigenous. The cast of four (4) includes include one (1) role for a South Asian female and 3 Indigenous male parts. PEG (working title)Peg is a ten-year old South Asian girl in the trenches of a posh boarding school in London. Trying to survive is a daily battle against Three It Girls who cast terrible shadows over her world, from the time she gets up to the time she goes to sleep. After her beloved Grandmother dies, an unexpected parcel comes for her. Inside are three Canadian cast iron soldiers. They are so small and the shadows of the Three It Girls are getting so big. In despair, she throws them against the floor and the three small figurines come to life as the Three Indigenous Snipers from World War I just in time to wage an epic battle. Written by Marie Clements, directed by Sherry Yoon. The show will be 50 minutes in length. PEG is a commission by Vancouver International Children's Festival for celebrated writer, Marie Clements, to write a play highlighting the intersection of Canada's indigenous people and the United Kingdom. The Vancouver International Children's Festival, in association with Red Diva Projects and Boca del Lupo, is producing this new, main-stage TYA performance. Directed by Sherry Yoon, shows will be at VICF May 28 – 30th, 2018 followed by a possible tour in the United Kingdom in October/November 2018. Director: Sherry YoonContact name: Jay DodgeContact email: jay@bocadellupo.comContact phone: 604.818.8250 Deadline to submit: January 04th, 2018 Please submit a resume and headshot to Boca del Lupo, c/o Michelle Knealle: associate@bocadellupo.com Development: Possible 3-day script workshop in January, dates TBC. 1 week of development in February/March, 2018. Exact dates are TBC Rehearsal: 3 weeks May 6th – 24th, 2018 Performances: May 27th preview 7pm, May 28 – 30th 2 shows per day, May 28 – 12:30pm, 7pm, May 29 – 10:30am, 12:30pm, May 30 - 10:30am, 12:30pm Roles: PEG, age 10. British Pakistani. A new student at a private Girl's school in London. Smart, pretty, and kind. Faced with odds she can't seem to fight against. 3 Indigenous Canadian Soldiers who participated in WW1:Age 21. Ojibway. The most decorated military sniper in the Canadian army in World War I. An expert sniper, marksman, and scout. A leader and activist in life, and a leader of the Iron Soldiers.Age 20, Metis. French/Cree. A highly decorated famous sniper from World War I. An ex-rodeo performer. Deadly but with a kind heart.Age 18, Interior BC Salish. Another highly decorated sniper from World War I. An ex-rancher. A skinny guy with a strong instinct.Double cast: TEACHER CHAIRS AND DEAN HALL AND MS. FREED. They could also embody all teachers depending on strategy. THE THREE IT GIRLS. Three bigger than life bullies. Students at the same private school.
Spotlight on Alumni - Charlie Gallant
Charlie Gallant is an actor, musician, dancer, collaborator and writer who graduated from Studio 58 in 2007. The following year he appeared in Green Thumb Theatre's production of STEEL KISS by Robin Fulford, which wound up winning the cast a Jessie Richardson Theatre Award for Significant Artistic Achievement for their work as an ensemble. Charlie also appeared in several seasons at Bard on the Beach, and starred in Green Thumb's critically acclaimed production of THE DECEMBER MAN, before making a move across the country to Ontario. Charlie now calls Toronto his home, with four years of playing leads at the Shaw Festival under his belt, and a recurring role on FX's "The Strain". 2017 was a busy year for Charlie; he appeared at the famed Winter Garden Theatre in a remount of the Dora Award Winning Groundling Theatre's THE WINTER'S TALE in rep with MEASURE FOR MEASURE, and returned to Vancouver to star in both THE MERCHANT OF VENICE and TWO GENTLEMEN OF VERONA at Bard on the Beach, before appearing as Prince Harry in KING CHARLES III at the Art's Club's Stanley Theatre. 2018 is sure to keep Charlie equally busy, as he heads back to Ontario to make his Stratford Theatre Festival debut as Clitus in JULIUS CAESAR and Edmund Tyrone in LONG DAY'S JOURNEY INTO NIGHT.​ Go get 'em Charlie!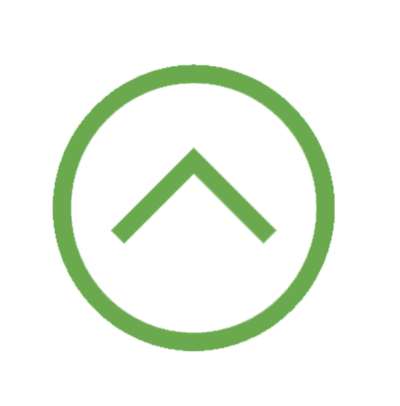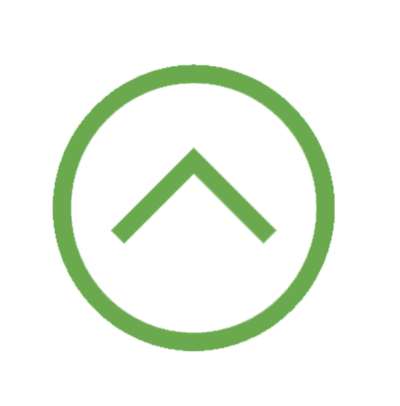 This is a mockup. Publish to view how it will appear live.