​Green Thumb Theatre is inviting submissions for our 2017 General Auditions. Auditions will be held on Monday, June 12th and Tuesday, June 13th. Both Equity and non-Equity actors are welcome to apply. We welcome and encourage submissions from artists of diverse backgrounds. Because these auditions are introductory in nature, we ask that only those who haven't auditioned for us in the past two years apply. Please send audition requests to Aliya at aliya@greenthumb.bc.ca with the subject line, "Green Thumb General Audition Request", no later than Friday, June 2nd.Please attach resumes and headshots in the following formats:firstname_lastname_resume.pdffirstname_lastname_headshot.jpegPlease note that only those selected for an audition will be contacted.Equity members will be seen first at all open audition calls. Equity members cast will be engaged under an Equity form of contract. CAEA members: please bring your membership card to the audition.
Green Thumb Theatre is currently inviting applications for the position of Production Manager. This is a year-round, permanent position. For full job description, requirements and qualifications, please see the full posting here. All interested parties are asked to submit their application no later than June 6th, 2017. ​​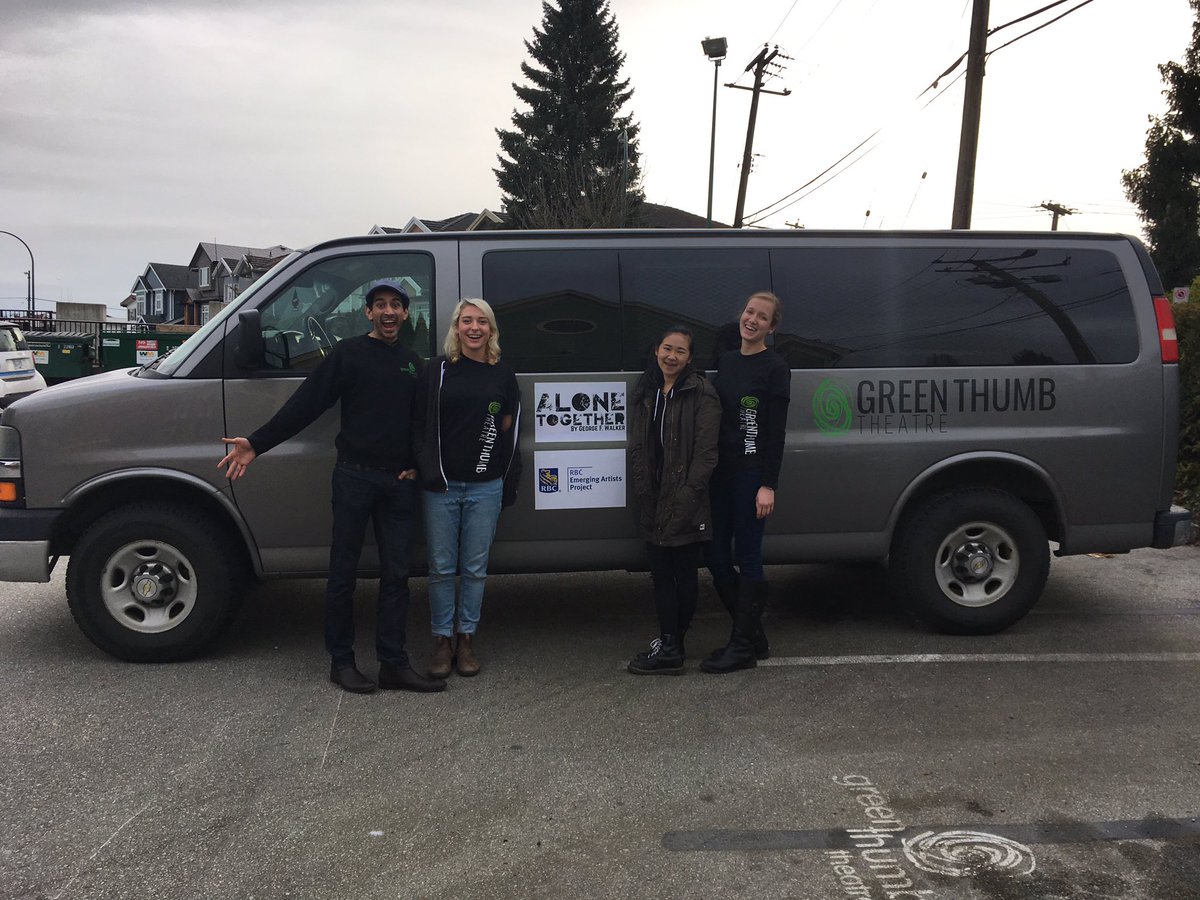 Help Us Get Back on the Road!
In December of 2016, Green Thumb Theatre's flagship van, a custom Mercedes Benz Sprinter, was involved in an accident. We are forever grateful that the driver was unharmed, however the van was damaged beyond repair. As a touring company, our vans are the cornerstone of our operation. They have taken us across North America, from urban centres to remote communities. For many of the communities we visit, Green Thumb provides the only access to professional live theatre. Since 1975, Green Thumb has performed more than 15,000 times to over 5 million people! None of this would be possible without our touring vehicles. While some of the costs we're facing will be covered by ICBC, because of the specific custom work required to make our new van a viable touring vehicle, we are facing a significant shortfall. In the wake of the accident, the Y.P. Heung Foundation has graciously offered to match donations to our vehicle replacement fund. We are bowled over by their generosity. With their support, and contributions from donors like you, we know we'll be back on the road for September - just in time for our 42nd season! Donate Today!


This is a mockup. Publish to view how it will appear live.