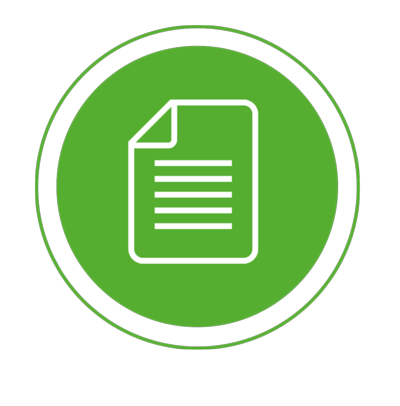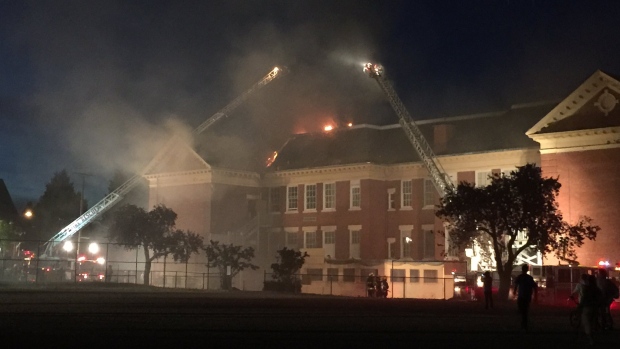 THE CARLETON FIRE...WHAT IT MEANS FOR GREEN THUMB
On August 19th, the Renfrew-Collingwood neighbourhood was shocked to see beloved neighbourhood School Sir Guy Carleton ablaze with a four alarm fire on the west side of the building. The repercussions for the community are vast and still unfolding, including the relocation of all students and teachers for the upcoming school year at the very least. The hearts of all Green Thumb staff members go out to all teachers, students and families whose lives have been shaken up by the fire. We are very fortunate at Green Thumb to be able to report that our buildings were not affected by the fire, and we are operating as normal. The clean up of the fire and relocation Carleton's staff and students have had an affect on some of the day to day details of how our buildings run, and we want to extend deep thanks to everyone at the VSB who have kept Green Thumb in mind and have been working with us to make sure that Green Thumb's activities continue on as usual. Everyone at Green Thumb will miss the hubbub of having students and staff on campus this year, and we wish to extend our best wishes to everyone as they pursue their studies and professional activities elsewhere throughout the coming year.
BACK TO SCHOOL...BACK TO REHEARSAL!
As students head back to school, Green Thumb Theatre heads back into the rehearsal hall to start working on our first show of the season, by Ian Tamblyn. This futuristic adventure looks at what life might be like on an Earth gravely affected by climate change. Following Nuke and Stryder as they pick their way through a toxic waste dump, the play looks at how the choices we all make affect our environment, and instills hope in the audience that it's never too late to work to reverse the damages of pollution. The company of is made up of three Vancouver based actors, Caitlin McFarlane, Robert Garry Haacke and Mike Gill. Green Thumb fans will remember Caitlin McFarlane from last year's production of while marks both Mike and Robert's Green Thumb debut! We're thrilled to have all three of these fantastic actors on board for this piece, and can't wait to see what they get cooking in rehearsal! This show is also serving as an exciting mentorship opportunity for Green Thumb staffer Rachel Aberle, who will be playing double duty as she steps into the role of Assistant to the Director alongside her Community Engagement Activities. Rachel's worn a few hats around Green Thumb in the past, having worked as both an actor and a playwright for the company before. We're all excited to see her step into a new sphere of creative development with this piece, and to see her hop back and forth between the offices and rehearsal halls in order to get all her work done! All in all it's a busy start to our 41st season, and we wouldn't have it any other way. Stay tuned for updates from rehearsal and from the road, and make sure to look out for our Artist Spotlights, coming your way over the next few weeks!
This is a mockup. Publish to view how it will appear live.