This year, it is with great pleasure that we mark World Theatre Day with the announcement of our new General Manager, Linda Gorrie. Linda brings with her a wealth of experience in theatre and the non-profit sector​. She has served as the Executive Director for the multi-disciplinary and multi-cultural Women in View Festival, the Administrative Director for Playwrights Theatre Centre, and most recently as the Director of Finance and Administration for the Greater Vancouver International Film Festival. From Cheryle Beaumont, President of Green Thumb's Board of Directors, 'As Green Thumb grows and continues to diversify both its practice and business model, Linda will be a welcome addition to the team. Linda brings with her a breadth of knowledge and experience that will greatly benefit both the company, and the young audiences we serve.' Welcome Linda, and Happy World Theatre Day to one and all!
Spotlight on Alumni - Olivia Hutt
Olivia comes by her passion for theatre honestly, having grown up right alongside The Shaw Festival in Niagara-on-the-Lake, Ontario. Olivia now makes her home in Vancouver, BC, where she graduated from Studio 58's theatre performance program in 2015. Immediately following her graduation, Olivia was cast in Green Thumb Theatre's premiere production of Still/Falling, which she has since performed for more than 30,000 people across Canada. Following the show's inaugural tour, Olivia was nominated for a Jessie Richardson Theatre Award for Outstanding Performance, and she was later received with critical acclaim in Toronto at Young People's Theatre, and was named one of 2016's 'Ones to Watch' by Toronto's The Slotkin Letter. This spring, Olivia will appear in ZeeZee Theatre's The Elbow Room Café: The Musical at The Cultch's York Theatre, before going on to star as Portia in The Merchant of Venice at Bard on the Beach. Olivia is also looking forward to Pull Fest VI, a festival of ten minute plays featuring emerging Vancouver talent, presented by Speakeasy Theatre, of which Olivia is an Associate Artist and Founding Member. Green Thumb Theatre is proud of to have provided Olivia with her first major access to exposure. She's an incredible talent who keeps her plate full – we can't wait to see her wrack up more credits and accolades as the years go by!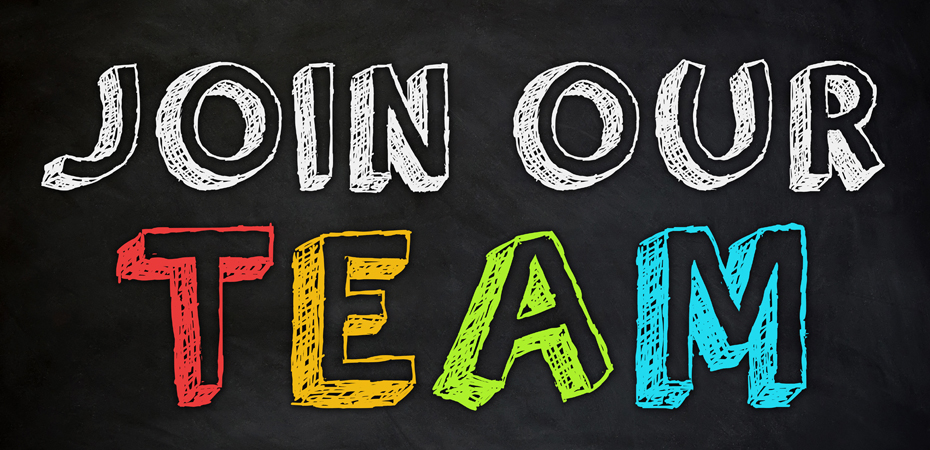 Green Thumb Theatre is currently inviting applications for the position of General Manager. This is a full time salaried senior management position that, with the Artistic Director, reports directly to the Board of Directors. For full job description, requirements and qualifications, please see the full posting here. All interested parties are asked to submit their application no later than February 10th, 2017. ​
Green Thumb Bids Farewell
After more than 10 years with the company, General Manager Nadine Carew is leaving Green Thumb Theatre to join the BC Arts Council. She is sad to be leaving Green Thumb, but excited for this new opportunity. Nadine joined Green Thumb in the Fall of 2006 as part of the touring department. After 5 years as Tour Manager, she became the General Manager in August of 2011, succeeding Ivan Habel after his move to the Belfry Theatre in Victoria, BC. In September of 2011, Green Thumb launched its $1.6 million dollar capital campaign to re-purpose and renovate the Schoolhouse Buildings on the site of Sir Guy Carleton Elementary School, in South East Vancouver. Nadine was the company's project lead for both the fundraising and construction phases of the project and, along with Artistic Director Patrick McDonald, negotiated the long term lease with the Vancouver School Board, securing a home for Green Thumb for at least 20 years. During her time with Green Thumb, Nadine saw the production and touring of more than 40 productions, highlights of which include taking CRANKED by Michael P Northey to the New Victory Theater in New York and the Sydney Opera House in Australia; the return to the US touring market with Celestial Being by Dave Deveau and most recently, the premiere and subsequent tours of Still/Falling by Rachel Aberle. Green Thumb Theatre's Board of Directors is now conducting a search for a new General Manager. Information and application package can be found here. ​
Thank You For Your Generosity!
We want to extend a very heartfelt thank you to everyone who made donations to us in the wake of our van accident on December 16th. Along with the incredibly helpful financial support, we also received a number of lovely notes and messages with words of support, all of which meant a great deal to us. During times of difficulty it is wonderful to be reminded of the incredible artists, educators, audience members, and general theatre enthusiasts that we are connected with. We are now going through the process of dealing with our insurance providers, assessing the damage to the van, set and technical equipment. If you are still interested in providing financial support to our recovery fund, you can do so here. This isn't how we, as a company, planned to start off 2017 – but we're grateful to do so within this incredible community, which stretches beyond Vancouver, across Canada and the globe.

This is a mockup. Publish to view how it will appear live.